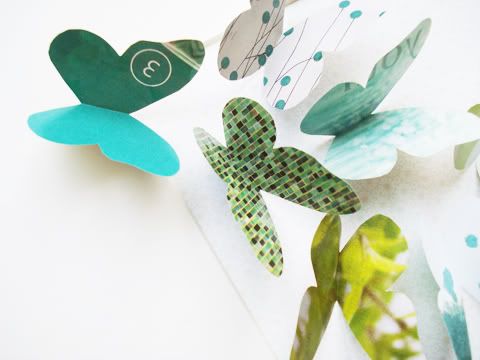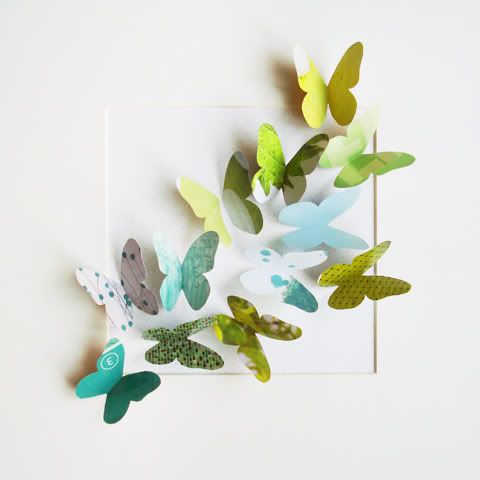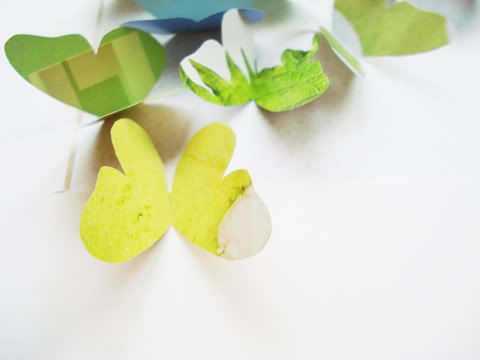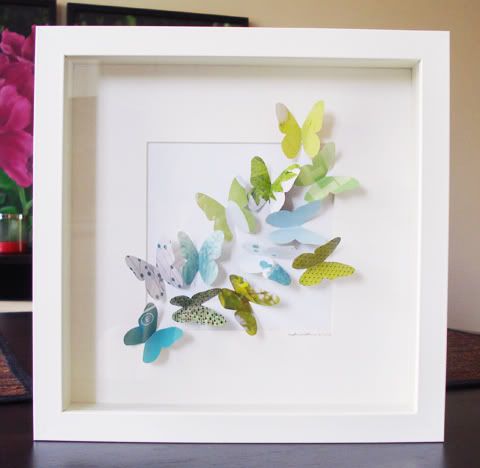 It's been a while since I've designed a butterfly shadow box. I put this one together for a friend who loves the color green. It's fun and challenging to find the perfect patterns and tones for custom orders. You'd laugh at my editing process. I cut out way more butterflies than I need and mix them around like a mad woman until I find a combination I'm happy with. Perfectionist artist?
See more of my shadow boxes on
Flickr
and my
Etsy store
.
I'm currently having a Mother's Day sale with free shipping.